La Carmina outfit posts & modeling photos. Japanese Gothic style & makeup, magazine covers.
Enjoy this selection of La Carmina's modeling and personal style photos, from travels and shoots over the years. She's known for her "spooky-cute" Harajuku Gothic street style, and rainbow colored hair.
For the more outfits of the day, please check out her Japan fashion blog. To purchase items from La Carmina's Goth / kawaii wardrobe directly from her, at discounted rates, see this post and visit her Depop @LaCarmina.
If you'd like to work with La Carmina (magazine shoots, fashion modeling & design, TV presenting, brand collaborations, sponsorships, advertising and other partnerships), write to her. Thanks for your interest!
Add @lacarmina on her social media – Facebook – Twitter – Instagram – YouTube – Pinterest
Cover model for Auxiliary Magazine. "Style icon and world traveler" La Carmina.
La Carmina is known for her alternative hair colors and Goth styling. She has traveled to over 70 countries for her work in TV and writing.
La Carmina on the cover of alt Asia fashion magazine, Kirameki. This is the anniversary special issue.
Golden hour in Tokyo, for the street style cover of Adone Magazine.
La Carmina was interviewed and photographed for print publication Millie Magazine (published by Meredith / Real Simple).
La Carmina is on the cover of Rebelicious Magazine, shot in Portland OR.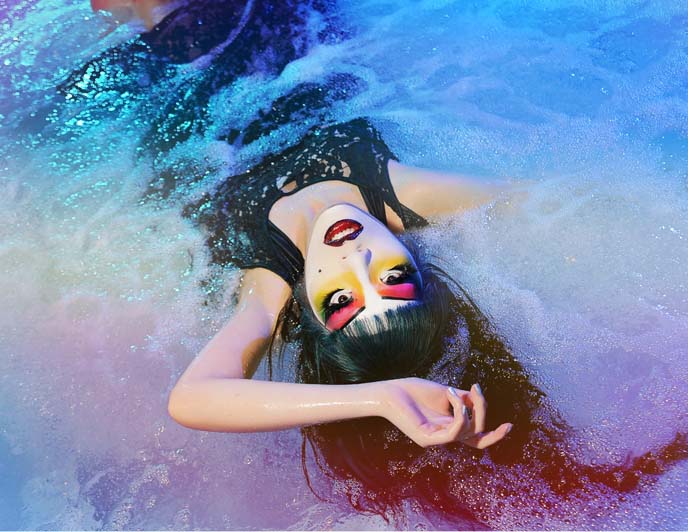 Kabuki style makeup for Kirameki Magazine Japan.
Crimpled hair and vampiric eyes, for her cover, spread and interview in Dark Beauty Magazine.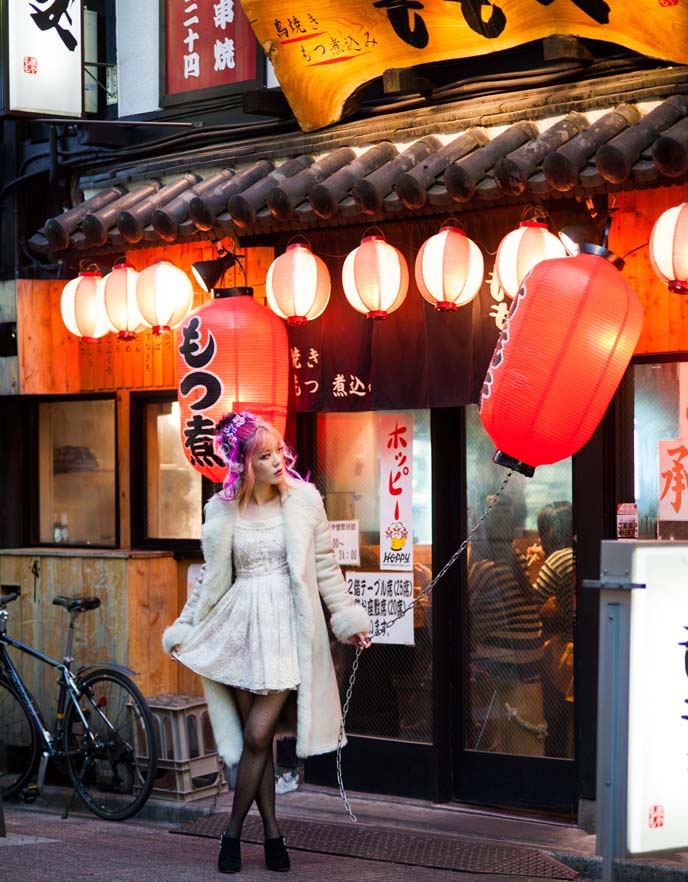 Shooting for the cover of Hong Kong Express Airways inaugural issue of their in-flight magazine, UO. La Carmina has a column in each issue of this Chinese travel magazine.
La Carmina has appeared on major network TV shows worldwide including The Purge, The Doctors, Today Show, No Reservations, NBC, Discovery, etc. Above, she competed on a CTV game show.
Wearing an octopus corset from Prague, for this cover and spread shoot in Tokyo. La Carmina was the face of Ladies of Steampunk magazine.
Work with La Carmina
Hire her as a travel TV host, coolhunter & Japanese fixer (arranging, translating, local film production services), model, influencer and more. Click for her email and contact details.
Shop La Carmina's Gothic Lolita Japan wardrobe! See all the available items for sale, from her personal collection, in this post. (Includes info about how to purchase from her.) Visit her Depop @LaCarmina for her clothing clearout.
See more of La Carmina's makeup and clothing on her blog and social media: Facebook, Twitter, Tumblr, Instagram, YouTube, Pinterest.