Category Archive for
Mexico + Central America
The economy may be crashing in 2020… But at least I've got these sweet money pieces in my hair! (Read on for my makeover, followed by a comprehensive Mexico City Goth shopping and travel guide.)
I'm nostalgic for the 1990s… when things were booming, and people could even travel the world on a Concorde jet! So I got a throwback hairstyle: chunky face-framing highlights. This light-and-dark dye job has been trending, but I've only seen it with bleach-blonde strips along the sides of the face.
My brilliant Vancouver hair stylist Chad Evans (Blame Chad) delivered this look with an alternative twist. He lightened the face-framing front pieces to lavender and baby pink, and dyed the rest of my hair dark purple.
I accessorized my money-piece hairstyle with barrettes from Hong Kong, for more of that 90s feeling. (I'm also growing my bangs out for the first time in over a decade).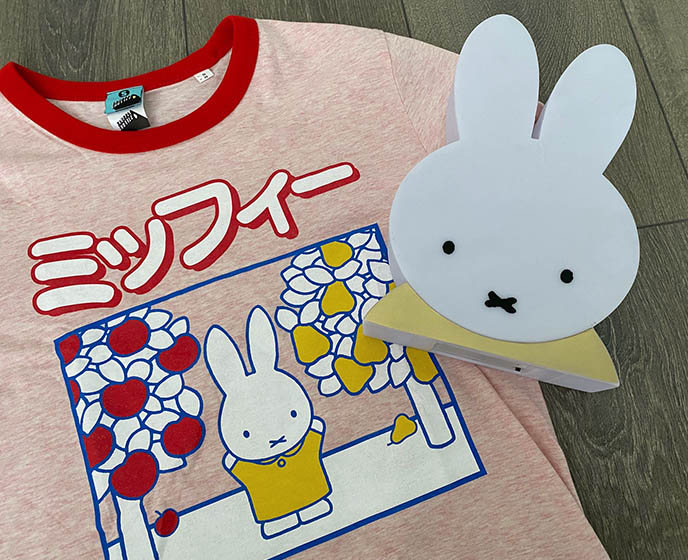 My pastel pink chunky hair strips match the colors of my Japanese Miffy ringer t-shirt, from Truffle Shuffle. My favorite kawaii mascot is shown reaching for fruit, and her name is written in katakana!
Truffle Shuffle carries original clothes and accessories featuring your favorite pop culture icons from cartoons, TV shows, books, and more. Of course, I picked out a few items from their extensive Miffy the bunny range.
I put together a cute-meets-Gothic look with their Miffy sweatshirt, which has an adorable sleeve detail. I paired it with Lip Service leggings with a skull and cross pattern.
This rainbow Miffy tee would be perfect for a Pride event! (I wonder when we can safely gather in groups again… Until then, I'll be shooting photos with a remote, hence the iPhone in my hand…)
But at least I can brighten up my wardrobe with the Truffle Shuffle x Miffy clothing line. They also have items featuring Hello Kitty, Pusheen, Alice in Wonderland, and other fan favorites — check out their site for retro character cuteness.
I guess I'm into all things chunky right now — did you notice the choker in my photos? This golden crystal beauty by Frame Chain is a necklace that doubles as an ingenious glasses holder! (When you take off your sunglasses, you simply fold the arms into the O-ring.)
The Crystal by Frame Chain has a disco meets 90s streetwear vibe that is 100% me. I love the large square links, which are embellished with crystals. You can adjust the necklace's length with the clasp in the back — I chose to wear it like a choker or dog collar.
Frame Chain makes glasses chains in other fabulous styles. On the left, I attached the yellow gold Donnie to my Spilt Milk sunglasses. This long link chain attaches to any glasses through expandable loops at both ends, which you slip through the arms.
I love how these unconventional accessories add unexpected sparkle to your look. (You can see me wearing Frame Chain's Donnie in this outfit post.)
Peek at more Frame Chain accessories for glasses, below:
Finally, some close-ups of my new Leatherology Elizabeth black leather bucket bag. I decorated this purse with a Coach diamond scarf, and filled it with fresh-cut pink flowers.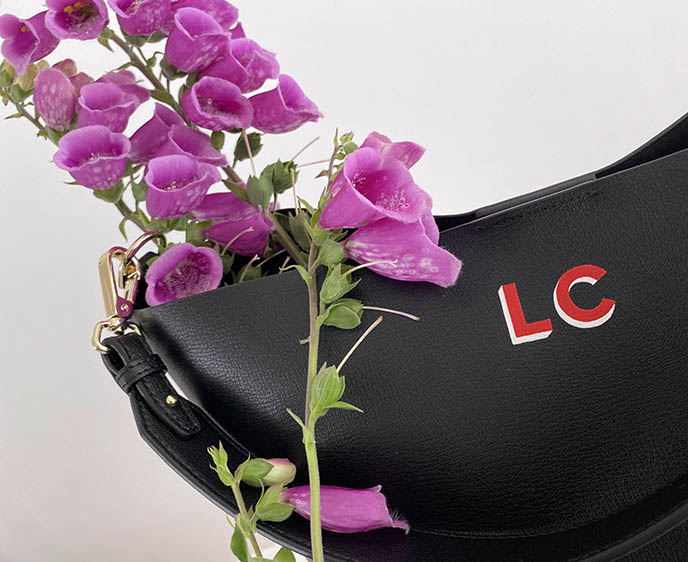 Details of the exquisite black Italian leather with gold hardware, and hand-painted initials. You can customize Leatherology's bags and accessories with monograms in various sizes, fonts, and colors. I marked my territory with a bold red and white LC.
The Elizabeth large bucket bag is easy to sling over my shoulder, and bring on a day out. It's lightweight and goes with all types of outfits, from casual to evening.
Leatherology makes bags in all sizes, including makeup containers, crossbody bags, clutches, backpacks, you name it. I love how mine is one-of-a-kind, thanks to the hand-painted customization.
Now, let's go backwards… to a time when international travel was possible. Last fall, I went to Mexico City for the first time. The Mexican capital is one hell of a destination, as you saw in part 1 of my Gothic guide to CDMX.
For centuries, locals have gone all out to celebrate Day of the Dead (honoring ancestors who have crossed to the over side). In a city filled with happy sugar skulls, it should come as no surprise that there is a vibrant Goth subculture.
Whenever I visit a new place, I'm keen to check out the local Gothic fashion boutiques, bars, clubs, and other spooky hangouts.
My friend, musician and artist Aurelio Voltaire, got me excited with his video about Goth shops and cafe in CDMX. Taking inspiration from his "Gothic Homemaking" episode, I hit up some of the darkest fashion boutiques in Mexico City.
Voltaire recommended Horror Boutique, a Gothic gem hidden in the Zocalo historic district of Mexico City. This shop is horrifically difficult to find, so here are my detailed instructions.
Go to the address on Google Maps, which is "República de Guatemala #2 esq. Brasil 4 to piso." When you arrive, look up for a red awning that says "2 Guatemala," and a sign for "Centro Brasil. Enter this storefront, and walk up the stairs to the fourth floor.
When you spot unit #403 — guarded by a skeleton who warns you to "Enter if you Dare" — you will have found Horror Boutique!
The young owner, Ariel Mendez, only speaks Spanish. However, he warmly welcomes anyone to come in and browse his designs (modeled by mannequins with sugar skull masks!).
At Horror Boutique, he and his small team make everything  by hand — when I visited, they were cutting and sewing fabrics.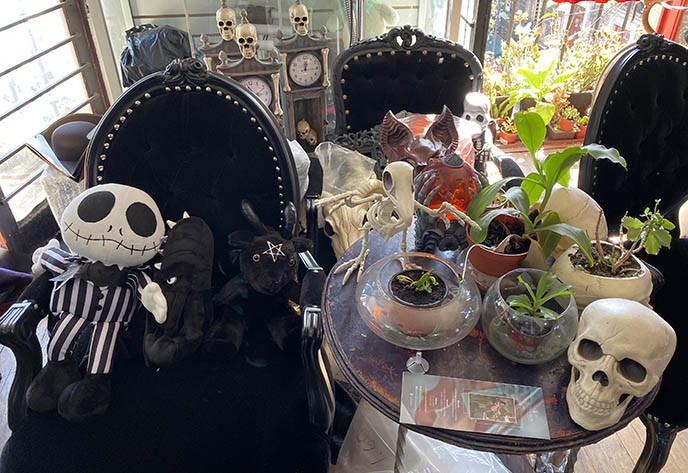 Horror Boutique carries spooky home decor (such as plushies) and accessories as well (ankh necklaces, pentagram chokers). Love this corner by the balcony, featuring taxidermy and a plush Jack Skellington.
At Horror Boutique, you'll find an enormous variety of Gothic fashion for both men and women. Ariel creates fantastical steampunk and Victorian gowns, as well as pin-up and fetish styles (love the skeleton corset in the back). He can also custom-make and tailor garments to your bleeding heart's desire. 
While you're in this building, poke around at the other cute and alternative shops on other floors. I came across this Japanese kawaii shop, with a colorful selection of plush animal slippers.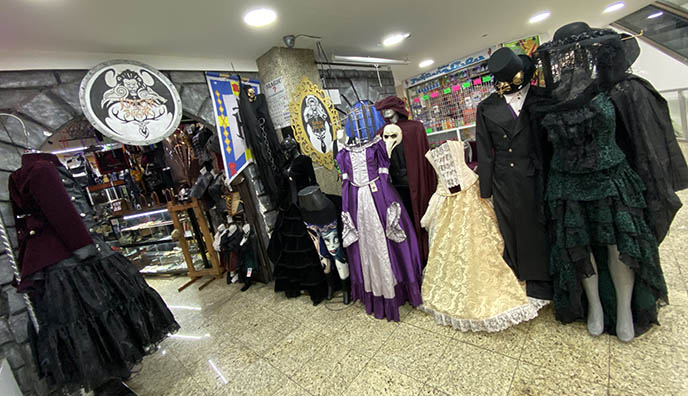 There's another Goth fashion destination in Mexico City's Zocalo, which isn't featured in Voltaire's video. Once again, it's a challenge to find — so heed my directions!
On Google Maps, look for "Ropa dark alternativa Luna alterna shop," and go to the address listed: Donceles 87, esq República de Brasil, Centro Histórico de la Cdad. de México.
Look for Plaza Bialos, a small shopping center; the logo is a white capital B on a red background. Take the escalator up, and you'll find a cluster of dark and alternative shops. 
There's something here for everyone who leans away from the mainstream.
Cosmonauta sells hard rock and metal clothing, music and accessories. If you're a fan of fantasy cosplay, or hunting for a sword and suit of armor, then you'll adore Mundo Medieval Mexico.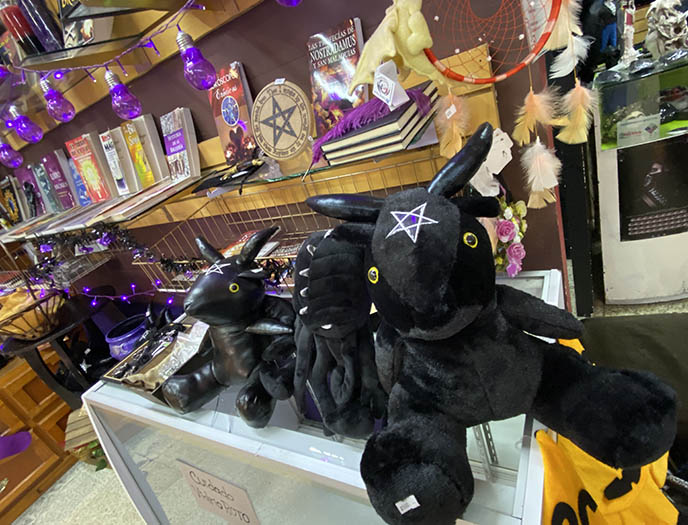 My favorite was Luna alterna shop, a large Mexican Gothic fashion boutique run by friendly staff who speak English and Spanish. Once again, they're indie creators who make everything in-house. I tried on a bat-printed shirt, and gave these cute Baphomet stuffed toys a squeeze. 
Luna carries a tantalizing selection of occult literature in Spanish, including guides to tarot and Santeria, and books of hechizos (spells).
(Voltaire's video covers a few other Goth stores I didn't get a chance to visit, such as Doctor Frankenstein Shop, which he recommends.)
I also recommend poking around Mexico City's La Condesa neighborhood, which is known as a hipster area. You'll come across indie and alt boutiques… and perhaps get a glimpse of Satan. 
I noticed a jar of dead roses beneath this Catholic glass shrine in Condesa. Peering closer, I saw it was marked with a pentacle! Google Translate tells me this says: "We carry our symbols with pride. We have the right to use them, as other religions use theirs." Hail to that.
Condesa is one of the best districts in CDMX to relax with a cup of joe. There are many craft coffee shops to choose from — but I was hypnotized by the glowing eyes logo of Blend Station.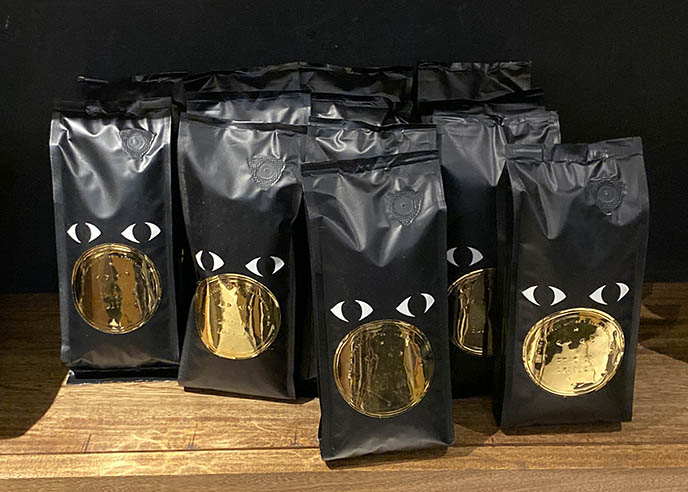 Voltaire's video also takes viewers to multiple "witch-themed" coffee shops in Mexico City. I didn't get a chance to visit any, as they're a bit spread out, but he highlights: Brujas Dark Galeria Cafe, and Salem Witch Store & Coffee. Each features witchy decor such as broomsticks and pentacles.
Voltaire also recommends Bizarro Cafe, a favorite Goth hangout in the Roma district. With rows of skulls on the walls, and cups decorated with bat wings, this seems like my type of place. (I'll have to come back to experience the Bizarro coffee shop, which sounds like something out of Seinfeld.)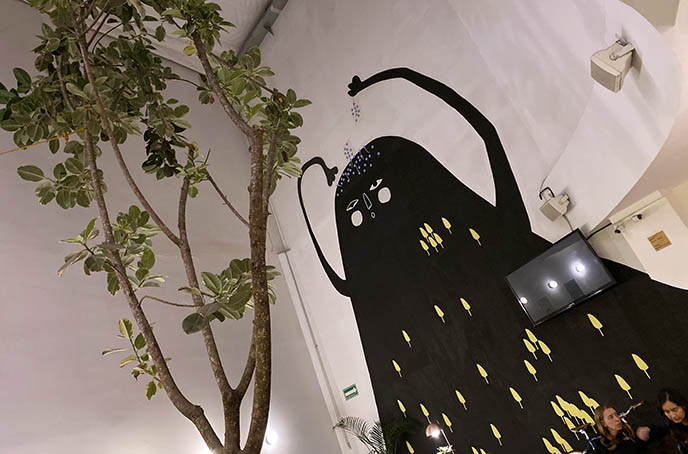 If you're in Mexico City on a Saturday, be sure to visit the Tianguis Cultural del Chopo flea market, also known as El Chopo. (I sadly wasn't there on that day…)
At Tianguis / El Chopo, you can browse open-air stalls that sell Gothic, emo, punk and alternative music (including vinyl and cassettes), clothes, accessories, you name it. There's a huge selection at low prices — and it's also a fab spot for people-watching, as you can see in Voltaire's video.
Fortunately, I did get a chance to stop by Mexico City's famous witchcraft market, Mercado Sonora. Located close to the CDMX airport, Sonora Market is an overwhelming bazaar for shamanistic remedies, death statues, and other ritual items.
(The market is safe, but tourists are advised to not linger in the surrounding Merced area. And always watch your bags and belongings, wherever you are.)
Mercado Sonora has many small shops devoted to brujería, or witchcraft. These healers offer medicinal plants, magic cleansing potions, and other occult talismans.
Sonora Market is also a great place to pick up skull beaded necklaces, and other spooky accessories and home decor.
Many of the magic shops are guarded by statues of Santa Muerte, the Mexican folk saint of Holy Death. The skull-faced idol wears a dramatic robe and carries a scythe, which she uses to separate the body and soul at the time of death.
It's easy to get lost in the sprawling Sonora Market, and feel as if you've descended into the underworld. Other sellers carry devilish items and Day of the Dead goods.
Sonora is famous for its artisans who make small paper sculptures, known as cartonería. Look for frightening Judas figures, and fantastical monsters known as alebrijes.
"She's a black magic woman / She's trying to make a devil out of me."
You can hire one of the many witches and shamans that set up shop at Mercado Sonora. They offer services like tarot readings, Ouija board sessions, voodoo, you name it.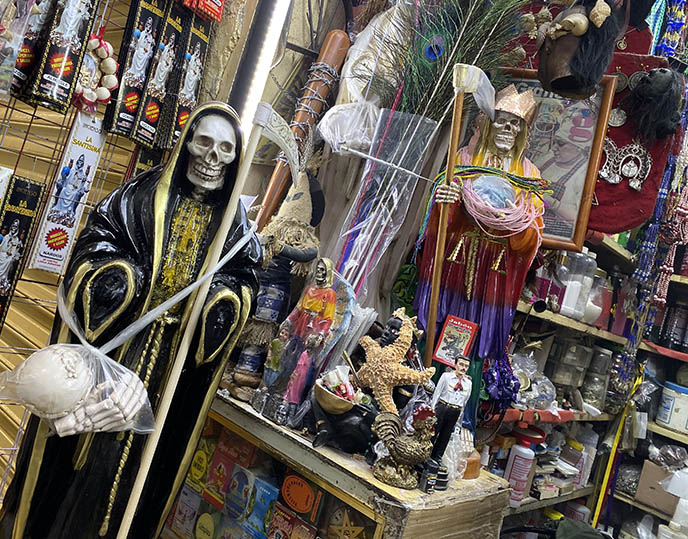 The Grim Reaper grins from every direction… Better pick up a blessed amulet to keep death from encroaching.
Fittingly, you can also get inexpensive Halloween masks, costumes and other horror goodies at Mercado de Sonora. I spy Jigsaw from the Saw series, and Pennywise the clown from It.
When I visited, Mercado had set up a giant Day of the Dead altar. (See more of my Dia de los Muertos coverage in this Mexico section of my blog.)
When night falls, Goths gather at El Scary Witches for tea and cocktails. This witch and Gothic-themed bar is best described as a salon for the dark arts — and it's a must-visit if you're in Mexico City.
Every guest is warmly welcomed by co-owner Clauzzen Hernandez (wearing one of her Edgar Allan Poe shirts). She and her husband have long been involved in CDMX's Goth subculture; Clauzzen is a DJ, and has a dark radio show called Hexen, The Black Book at Reactor Radio Station.
El Scary Witches is located in Zona Rosa — go into the narrow alley, and look for a sign pointing to the entrance. "The Scary Witches" is the ultimate dark destination: it's a bar, cultural forum, cafe, boutique, and film club in one.
I was particularly impressed with the venue's playlist: a rotation of obscure alt tracks. The music volume is never too loud, which lets patrons converse freely. That night, I heard Goth cabaret, post-punk and synthpop coming from the speakers. 
El Scary Witches's black walls and Gothic decorations are to die for. One corner sells t-shirts and dark goods like Cthulhu cookies. Sit down at one of the many tables, and enjoy drinks and snacks such as mollettes (Mexican open faced sandwiches).
The chill atmosphere is a welcome departure from typical Goth clubs. Many local women come here alone, and they can relax without being bothered by other patrons.
Clauzzen made her signature Black Devil cocktail for me. It's served in a skull glass, and features dripping red blood (syrup) and candy horns!
Boils and ghouls, El Scary Witches has my highest recommendation. Stop by this alternative / dark pub in Zona Rosa, and say hi to Clauzzen for me.
I hope to be back in Mexico soon for more witchiness. Day of the Dead was outstanding — and I'd love to see how it's celebrated in other regions of the country.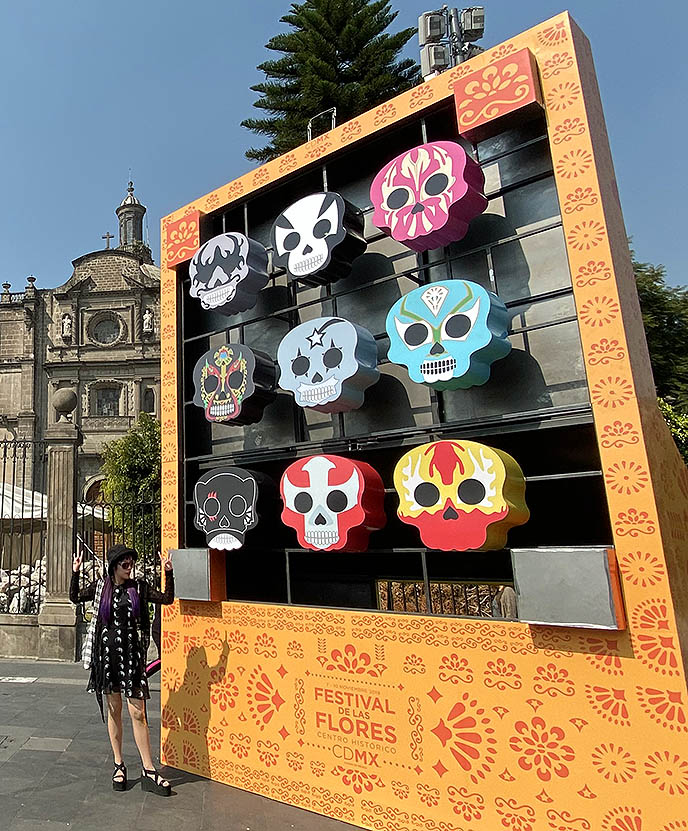 PS: Check out more of my Mexico Goth guides here — I wrote first-hand about the cemetery rituals, sugar skull makeup and other spookiness.
Grateful that I was able to have these Gothic travel experiences around the world, as they're not possible right now. But hopefully, we'll be able to voyage safely again soon.
Until then, I'll be sharing more local stories, as well as guest posts from familiar faces on this blog… Stay tuned, as I have some exciting things coming your way!
Well, here we are at June 2020. What a year of change and reckoning…
Over the past week, you may have seen my thoughts and resources on #blacklivesmatter on social media (@lacarmina). Before I continue with my travel stories, I thought I'd say something here as well.
These words by Oren Jay Sofer (reflecting on the George Floyd homicide and resulting protests) resonated with me:
"Stay with the discomfort. It's in the crucible of that pain that transformation happens. That's when we can start making real changes in our lives and say — I'm not going to be a part of this anymore. I'm going to educate myself, I'm going to speak out. I'm going to do something."
(Spoken in a Ten Percent Happier live meditation. Illustration via @witchesofatlanta Instagram.)
Black lives matter, and there are so many ways we can show our support. Donate (here's a list of suggested funds). Amplify BIPOC voices and creators. Lobby for changes within your industry and community. Truly inform yourself, speak out, and put in the lifelong work to be anti-racist.
Nobody has a rule-book for going forward, but I'm determined to do my best to be an ally for life.
In that vein, it feels right to keep sharing meaningful stories about travel and culture around the world. I feel travel is one of the most powerful tools we have to wake up from prejudices, and realize there is no true separation between any of us.
As Anthony Bourdain (RIP) put it: "The extent to which you can walk in someone else's shoes or at least eat their food, it's a plus for everybody. Open your mind, get up off the couch, move."
(I'm including these photos, as they mark a turning point. They were taken by Joey Wong at Joshua Tree, January 2020. We barely knew about coronavirus at the time… Now, we're in a whole new world, and it's up to us to make it a better one.)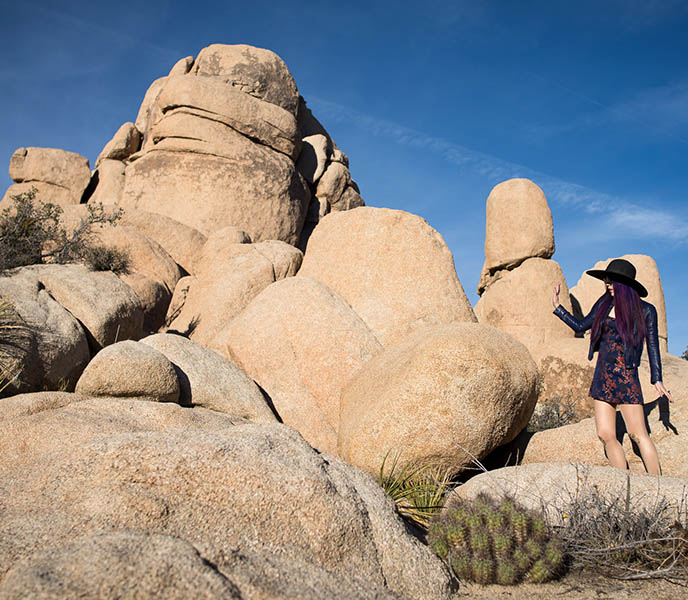 International travel may not be feasible for some time. But from home, we can still be curious and open to different ways of being.
As Anthony Bourdain also said: "To be treated well in places where you don't expect to be treated well, to find things in common with people you thought previously you had very, very little in common with — that can't be a bad thing."
In that spirit, here's a new cultural dispatch from Mexico City — one of the best destinations out there for foodies and art-lovers! I got to eat insects (they were delicious!) and gaze at space-age architecture… Grateful that CDMX got to be one of my final trips for now.
You may remember that I went to Mexico to celebrate Day of the Dead 2019. During the journey, my friends and I dined at three of the hippest restaurants in Mexico City.
We began with a bang at Azul Condesa, which specializes in Oaxacan dishes (Oaxaca is considered one of the best food regions in the country). As soon as we saw this lady making fresh traditional tortillas, we knew we were in for a meal to remember.
The eatery is located in La Condesa, considered the hipster area of CDMX. Azul's sleek decor and presentation matched the chic feel of the neighborhood.
I was excited to eat bugs in Mexico City! This isn't a novelty — insects are traditionally eaten by locals, and prepared in unexpectedly delicious ways. The gooey ant larva (escamole) and crispy grasshoppers paired crazily well with the fresh corn tortillas and guacamole.
We sampled juicy pork tacos wrapped in banana leaves, and a perfectly grilled Yucatecan fish with avocado and plantain.
Be sure to order one of the moles from Azul's extensive selection. The mole negro, or "king of the moles," was the best I've ever had. This dark, velvety sauce is made from over 30 spices and ingredients, resulting in a complex mix of spice, smokiness, sweetness, and heat. You can also try moles from different regions of Mexico; some are made with yellow chilhuacle or red guajillo chiles.
The Aztec adored xocōlātl, or hot cocoa. For dessert, the chef came over with a hot chocolate station. Choose from various flavors such as vanilla, spicy, or the chef's selection, which he then mixes by hand in a traditional pot.
(All Azul Restaurant photos by Luke Walter.)
On our second night, we made our way to the Roma neighborhood. As depicted in the Alfonso Cuarón film, this is an elegant area with plenty of parks and restaurants.
We had an artful meal at the local hotspot, Meroma. The ground floor houses a craft cocktail bar. Guests access the restaurant through a concealed staircase in the back corner.
Meroma specializes in flavorful small plates, served on fine colorful tableware. I enjoyed the handcrafted Mezcal sour (lime, egg whites and bitters) so much that I ordered a second one.
Meroma's chefs focus on sustainable Mexican ingredients, while drawing upon techniques from all over the world. The fresh daily catch is a must. Loved the yellowtail ceviche, elegantly draped with leaves.
We ate up every bite of the grilled quail with vegetables, and agnolotti filled with fresh cheese, mushrooms, sage, and thyme.
The contemporary desserts are a must. We recommend the goat milk tart with rice cream and chamomile, and cacao pot de creme with parssion fruit caramel, cacao crumble and coconut sorbet. Treat yourself at Meroma — you won't regret it.
For a fine and traditional Mexican meal, book a table at the charming El Cardenal. The restaurant has several locations, each with classic decor and recipes that were handed down throughout the centuries.
El Cardenal's classic menu includes mole with chicken, and ceviche. My favorite dish was the Gusanos de Maguey (Maguey Worms) — be adventurous, and you may be amazed at how tasty bugs can be!
The mezcal worms are lightly fried or toasted, for a pleasing slightly crunchy texture. I ate them wrapped in a tortilla, with a smear of guacamole and salsa verde (green chile hot sauce). So. Good.
What do bugs go well with? For any Mexican meal, you can't beat a fresh fruit margarita. El Cardenal makes a fab lemon one with a salt rim; I asked for mine with no sugar.
I'm officially a fan of eating creepy-crawlies. I'd come back to El Cardenal any time for more of these wrigglers.
Don't forget that "bizarre foods" depends on cultural context. Bugs are historically eaten in Mexico, and they're a cheap and sustainable source of protein. Give them a try, and you'll discover a whole new phylum of dining!
Now, let's appreciate the futuristic architecture found throughout Mexico City. You'll find space-y design in the most unexpected places, such as this old library we stumbled into. (Beam me up, aliens… I'm ready to leave this planet!)
CDMX is home to many works by Luis Barrigan, the Pritzker-winning Mexican architect inspired by Le Corbusier. His mid-century designs are recognizable for their clean lines and bright colors.
I was keen to visit Luis Barrigan's Casa — but they don't permit photography, so I couldn't share the experience with you. Instead, I went to Camino Real Polanco, and was mesmerized by the swirling whirlpool fountain at the entrance.
Camino Real Polanco Hotel was built in the late 1960s by Ricardo Legorreta, a modernist architect and student of Luis Barragan. A psychedelic pink and yellow cow looks over the swimming pool and garden.
Poke around the hotel, and you'll come across glorious corners like this twisting white staircase. Talk about synthwave architecture…
Anyone can hang out at Camino Real Polanco's bar, which has blue geometric planes and shallow water elements. Groovy, baby.
Another architectural must-see is Museo Soumaya. This space disco structure opened in 2011, and was named after Soumaya Domit (late wife of Carlos Slim, the Mexican business billionaire).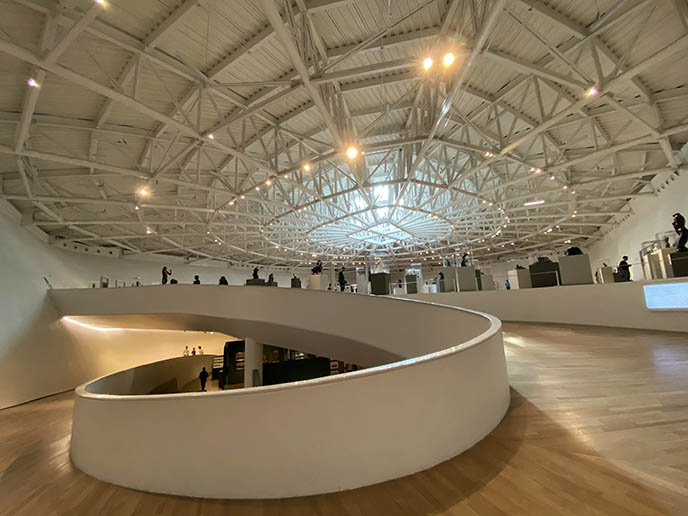 Soumaya is an art museum that offers free admission for everyone. The curving white ramp reminds me of the Guggenheim in NYC, designed by Frank Lloyd Wright. (The Soumaya Museum is the vision of architect Fernando Romero's firm Fr·ee.)
Soumaya's select collection includes Mexican artists and European old masters. A bronze of Auguste Rodin's The Three Shades (Les Trois Ombres) sits beneath the apex. (It's part of his 1886 group, The Gates of Hell.)
Close up on Soumaya's futuristic silver exterior. It's like a sequin purse, or spaceship, or snakeskin… no wonder I'm into it.
Last stop: Mexico City's Biblioteca Vasconcelos, which opened in 2006. The highly Instagrammable library includes lush gardens, creating a green oasis within the metropolis.
Look up, as you enter Vasconcelos Library… Wow!
The trippy design layers concrete and glass walkways with stacks and reading areas. It's fun to randomly go up staircases and look out from the balconies.
Artist Gabriel Orozco's Ballena (Whale), a painted whale skeleton, hangs from the center of Biblioteca Vasconcelos,
Here's a last look at the imaginative design of the Museum of Anthropology (I featured the Museo in depth, in this post). Did you know there was such epic contemporary architecture in CDMX?
If you missed my article about Mexico City's human sacrifices, green alien masks, elongated skulls and other bloody artifacts, check it out here.
I still have a Mexico City Goth shopping / bars / clubs guide to share with you. And more Day of the Dead coverage to come… You can see all my alternative stories so far in my Mexico travel category.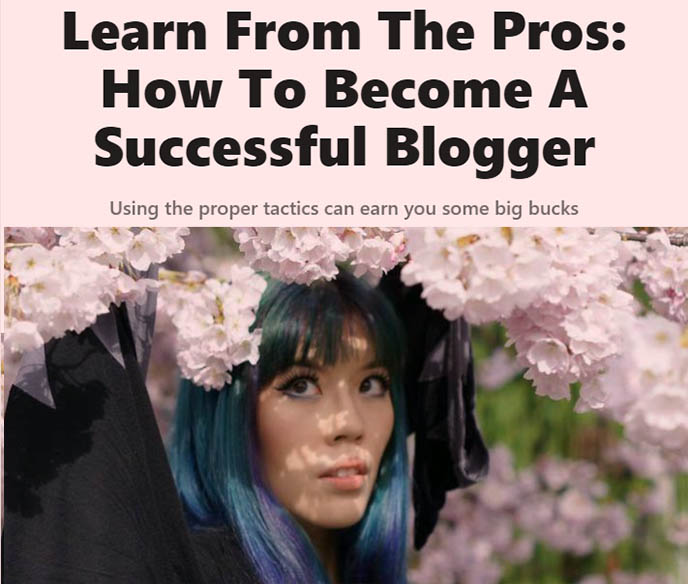 Two final notes before we go. It was an honor to be interviewed for "Learn From The Pros: How To Become A Successful Blogger." I shared tips on blogging and monetization, and how to gauge one's success. I hope you find the article helpful.
Also, friends in France: you can catch me on Canal Plus TV on June 10, at 9pm! I appear in the bagelheads body modification segment of "La Gaule d'Antoine," a new program with Antoine des Caunes. (I did a Tokyo TV show with him a few years ago.)
Let's end with more words from Anthony Bourdain, as I've been thinking of him… (He's been gone two years now).
"Travel changes you. As you move through this life and this world you change things slightly, you leave marks behind, however small. And in return, life—and travel—leaves marks on you."
Take care of yourselves, my friends.