Zagreb's alternative music scene! Indie concerts, Croatian restaurants & rock bars.
I'm glad you enjoyed my first post about Zagreb, Croatia. Ready for more? On Day 2, I dove into the indie side of the city.
Andrea's friend, Dražen Goreta, showed me his many projects — all of which have to do with indie music, art and culture.
PS: I'm hiding something under my top… read on to see what's underneath…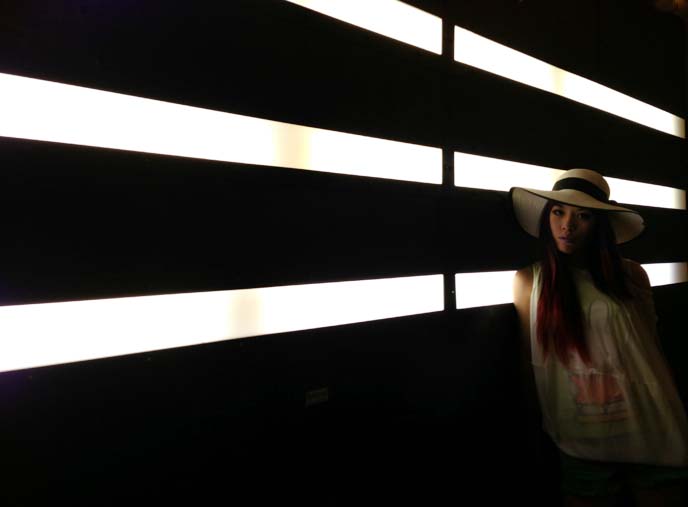 Dražen owns several music and nightlife venues, including The Beertija (Pavla Hatza 16). It's a patio and pub covered in rock memorabilia, serving over 120 kinds of beers from around the world.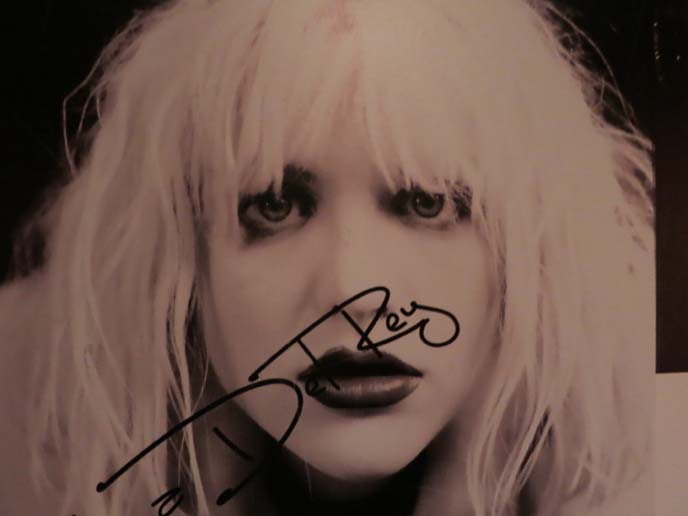 Inside, a wall of photos includes Courtney Love, covered with the signature of Lana Del Ray.
Dražen is passionate about indie and punk rock, and wants to create a space for music-lovers in Zagreb. He plans on building an "rocker hall of fame" with sculptures of underground musicians, like Joe Strummer of The Clash.
That day, I wore a TwoPercent top with a sheer white overlay, and teal shorts by Izzue, both bought in Hong Kong. My black-white sunhat is very close to this hat sold online.
We also visited his Tvornica Kulture or Culture Factory (Šubićeva 2), an oasis of alternative rock in Europe. Bands like Japan's Shonen Knife, Pixies, Public Image Limited, and The Mission have played here.
Doing my best Yoko Ono impression. There are three halls (with a capacity of 300, 600 and 1600), each designed for the best possible sound quality, as the logo hints.
In addition, there's a sushi restaurant, bar, and outdoor cafe. Like at Warhol's Factory, you'll often find underground types hanging around.
Music fans always stop by Rockmark (Ulica Petra Berislavića 13), a basement filled with rocker clothes, books, and memorabilia. I wanted the David Bowie Dark Side poster.
Eco-conscious hipsters also love Brokula&Z, a local clothing label by famous marketing firm Bruketa&Zinic OM.
The undergarments and T-shirts are decorated with the "idealistic broccoli and snarky bird", two characters inspired by the firm's partners. (Zagreb photography by Eric Bergemann and Melissa Rundle.)
Dražen's ventures extend to restaurants too. We ate lunch at Ribice i Tri Točkice (Preradovićeva 7/1), a seafood bistro seafood. In Croatia, the food is lighter and more ocean-based, as opposed to the meat-and-potatoes heft that characterizes Eastern Europe.
We began with a white-fish spread with olives, eaten on bread. I ordered sea queen, a juicy local fish that was de-boned at the table by the waiter. White wine and ice cream rounded out this perfect meal.
I adored the quirky, colorful, twee art by Vojo Radoičić displayed all around the restaurant.
Down the street, Dražen also owns an Italian trattoria, Tratoria Al Pitor (Bogovićeva ulica 3).
The distinctive art is also by Vojo Radoičić. Each table is hand-painted with a different charming image.
Now, I'm ready to lift up my shirt, and show you what's under… or rather, who. It's Miffy! (Yes, I have a lot of this bunny's goods, including the Miffy designer lamp.)
I have Miffy nail art too, by Glam Nail Studio. This studio, based in Vancouver BC and specializing in Japanese nails, has won multiple awards for their work. You can see more cute pictures on LaCarmina Instagram and Tumblr.
What's your impression of the music and underground venues in Zagreb, Croatia? Did you know the city had this alternative side?
Thanks to Andrea for being the perfect guide. We hope you'll get the chance to meet her, by renting out her central Zagreb or Croatian coastal apartment. Hope to come back soon!