Luxy Loli: kawaii cute Japanese iPhone cases. Jeremy Scott smart car at Tokyo Fashion Week.
I know you've missed my cat-face… so here's Basil Farrow, with our new mobile phone case from Luxy Loli!
UK-based Luxy Loli made this adorable custom design that represents my spooky-cute world.
Pirates, ghosts, pumpkins in the mix. Can you find Basil's face?
The iPhone case snaps on easily, and isn't too heavy. Whenever I take it out, people ask me "Where did you get that?"
The answer is: Luxy Loli! In addition to hand-decorated phone cases, she sells cute Japanese-style accessories on her Etsy shop. She also accepts all custom requests and inquiries by email: luxy.loli@yahoo.com (tell her I sent you!)
Luxy Loli also made my previous rainbow decora cell case. Which one do you like better?
For those of you in Tokyo: it's Mercedes Benz Fashion Week, and I have an event announcement for you! Designer Jeremy Scott created a smart forjeremy car that you can see on display (Mar 17-23, 10am-9pm daily at Hikarie, 2丁目 Shibuya). And you can win a meet & greet with Jeremy Scott on Mar 17, 5pm at Hikarie! Simply upload a picture to Instagram or Twitter, with the hashtag #smartforjeremy, showing something that electrifies you. smart will hold a raffle, and contact the winner.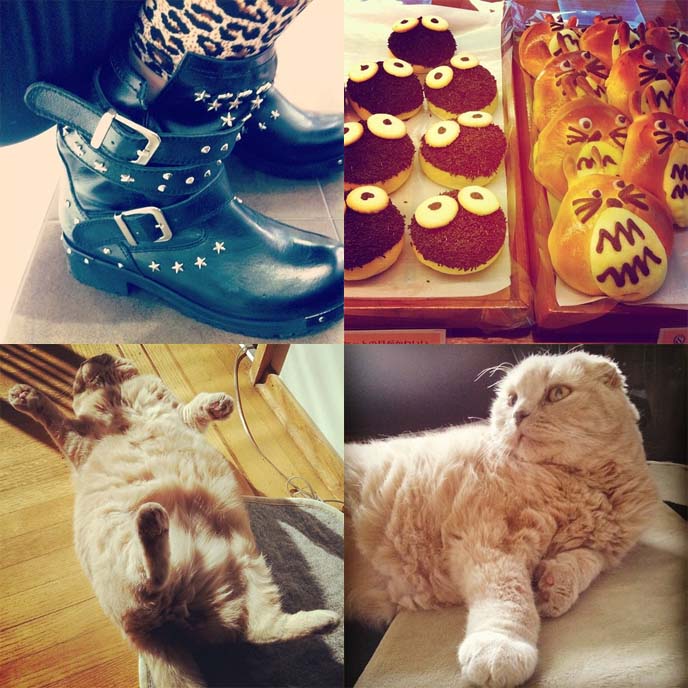 Here are some of my Instagram snaps to get you inspired. Nothing electrifies me like studded Yosuke boots, Totoro pastries, and my Scottish Fold squishy.
Are you looking forward to Tokyo Fashion Week? What type of cell phone case do you have — and is it a cute one?