KYARY PAMYU PAMYU & LA CARMINA IN ANAN MAGAZINE JAPAN: KAWAII FASHION & MUSIC ISSUE. PICK A CUTE DESIGN WINNER!
The current (May 2012) issue of AnAn Magazine features Kyary Pamyu Pamyu, "Gothic Lolita ambassador" Misako Aoki… and La Carmina! The Japanese magazine interviewed me about kawaii fashion and culture worldwide.
Read on for style scans, and to vote for your favorite entry in my Go With Oh design contest.
Here's my feature! I answer six questions about cute culture/style outside Japan. I'm honored to be in this J-fashion magazine, which is about the equivalent of Cosmo.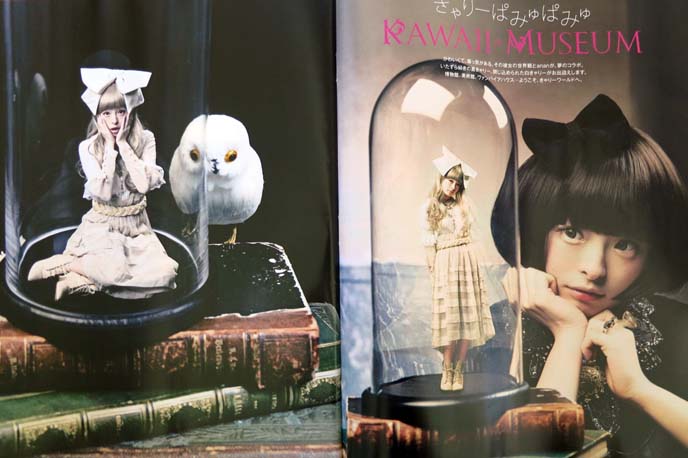 This issue focuses on kawaii (Japanese cuteness), which never goes out of style. The current torchbearer is musician and model Kyary Pamyu Pamyu, known for her surreal rainbow-explosion style.
This "Kawaii Museum" spread is doll-like, with dark Lolita and Aristocrat elements.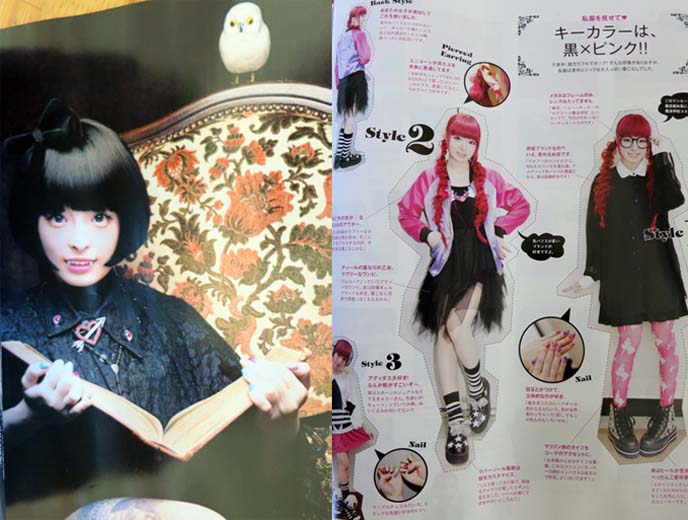 Love the long braids, star creeper shoes, and Wednesday Addams dress.
AnAn also spotlights Momoiro Clover Z, a Japanese female idol group that reminds me of the Power Rangers.
The magazine has a round-up of the latest, cutest items. Someone give me those Little Twin Stars shoes!
Floral and dessert motifs are popular. Kawaii style must include nail art, color layering, and retro-kitsch.
Speaking of spooky-cute… I need your help! Which t-shirt design should win my Go With Oh contest?
Please Like and Comment on your favorite, to help me choose. See the entries on Facebook and Pinterest.
There's still time for you to submit a design! To be safe, get your entry to me by May 20th, USA time. I look forward to seeing your work. (Read the full info here.)
What do you think of the kawaii fashion in AnAn Magazine? Are you a fan of Kyary Pamyu Pamyu, and Misako Aoki?
❤ Like this with a Like (below) ❤