INDEPENDENT FASHION BLOGGERS CONFERENCE 2012, IFBCON LIVESTREAM VIDEO. LA CARMINA ON FASHION TV, NYFW PARTIES.
The IFB Conference panel was absolutely marvelous! I'm overwhelmed by your kind response — thank you so much for joining, responding, and "getting" what I'm about.
I'll post the full photo set later, but here's a teaser of my outfit:
Lace 3/4 length sleeves: gifted by Sleevey Wonders. They're a remarkable slip-on garment that add style, texture and cover.
Hair flower fascinators: gifted by Angelica Brigade.
Tiger dress: gifted by Sourpuss Clothing
Yukiro is wearing a Nyanpire cat cosplay jumpsuit from Tokyo!
I spoke about What Are Bloggers Worth, especially when opportunities knock from having a fashion blog. Many of you were interested in how I got into TV hosting; I hope I answered your questions. If you have more, leave a comment in this post and I'll answer.
For those who didn't catch the live broadcast, you see the video of my panel. I'm very happy with how it went.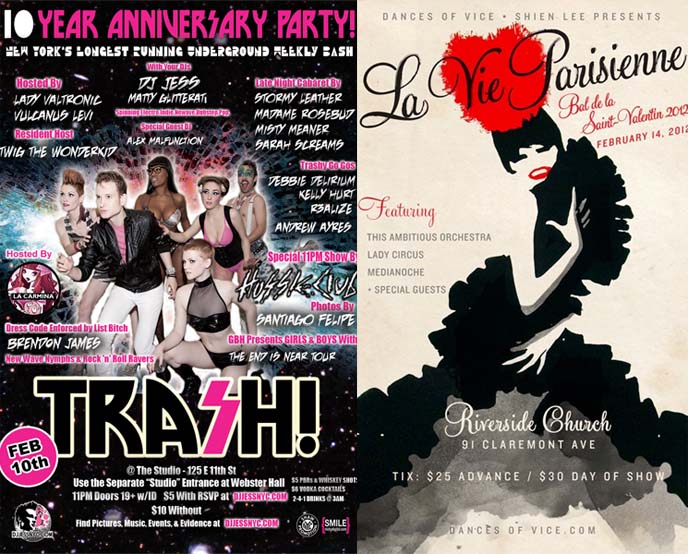 Yukiro and I have a packed schedule at NY Fashion Week. Most of our events are private invite/industry only, but we hope you can join us on one of these alternative nightcrawls.
❤ Feb 10, 11 pm: Trash! 10th Anniversary Party – epic glam glitterati, hosted by La Carmina. "Studio" Entrance at Webster Hall, 125 E 11th St at 3rd, age 19+.
❤ Feb 14, 8pm to midnight: Dances of Vice: La Vie Parisienne, Bal de la Saint-Valentin – dark, elegant ball. Riverside Church, 490 Riverside Drive.
❤ Don't forget to follow my outfit snaps via Japanese iPhone app, Zoolook. It's now available on iTunes.
PS: Thank you to Fashion TV for interviewing me at Firenze4Ever in Italy. The "Top Fashion Bloggers & Fashionistas" clip is above and here. I'm at 1:30 and 3:08.
Also, giant hug to Kat of RocknRollBride for featuring me in her Inspirations series. You may remember her from my popular Goth weddings post.
What did you take away from my Independent Fashion Bloggers panel? How do you like our rowrrr-kitty outfits?
If this made you do a happy dance, support us with a Facebook Like…